How to Track URLs in Sassafras KeyServer

URL tracking is a long-requested feature that has now been implemented in KeyServer 7.5, so we wanted to provide a quick tutorial on how to use it.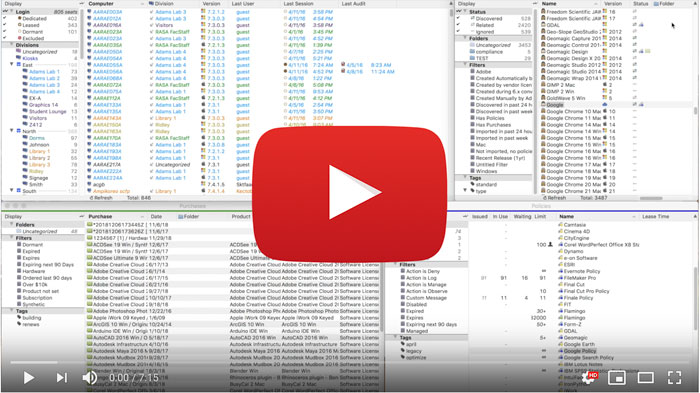 Check out the video above for details, but the basic steps are pretty simple:
Start by defining a new Web-based product in the Products window (Right-click in the Products window and select "New Product…").
Give your product a Name and fill out any other relevant details, and then define a new URL pattern from within the New Product Wizard. Finish the wizard and Save the new product when the Product Details window appears.
When the new product shows up in the Products window, simply drag the newly created web product into the white space in the Policies window, and step through the New Policy Wizard, accepting all defaults (Manage Policy, Site license). If you prefer, you can also select Observe.
Finish the Wizard and Save from the Policy Details window. KeyServer will begin tracking usage of the specified URL immediately.
Security and privacy changes in macOS X 10.14 include a sandboxing feature that prompts the user to allow applications to commumicate with each other. To track URLs, KeyAccess uses this gated IPC mechanism when querying browsers for information on which URLs have been loaded. The first time KeyAccess queries a given browser, the OS will display this prompt. Once the user allows or disallows the communication between KeyAccess and the browser, the OS will not prompt again. The setting can be changed in the Security & Privacy system preference panel (under the Privacy tab select Automation). Note that if you are using a User Approved MDM you might be able to preconfigure this.