Sassafras Software is trusted by hundreds of companies, universities and government agencies. Read our latest customer testimonials.
Share Your Feedback

Holy crystal chandelier that [support response] was fast. It may have caused a rip in the time-space continuum.
Ken J. Fisher
Shive-Hattery
You're the one vendor in our portfolio that I know when it comes time to update that it's not gonna be a sh*tshow.
Paul Smernoff
Williams College
Thank you so much, you guys are the best software devs I have ever dealt with.
David Gee
Traffic Engineering Data Solutions
Your product is THE port in the storm.
Joey Cronin
SUNY Broome Community College
You are by far the best vendor support group I've ever worked with. Seriously, I typically dread having to contact vendors for product support and issues but not you folks. Therein lies the truth about my emailing you before checking the documentation… LOL. With most of my other vendors I pour over their documentation and check every available on-line forum before contacting them because they are so damn difficult to work with. Meanwhile, I'm always searching for alternatives to their products. With Sassafras, I'm using AllSight for more than I ever did before and I keep justifying it to the administration even though we have multiple other management servers that give us somewhat overlapping data.
Lynna Jackson
Williams College
It's never fun talking to technical support unless it's with Sassafras – we know they'll help with any problems.
Technical Programming Team
Large US Medical school

Through the use of Sassafras and implementing ITAM practices, The University of Waikato ITS team has been able to reduce the overall computer fleet by 10%, resulting in significant CAPEX and operational savings. This has also led to a lot of new device intelligence in identifying users with multiple devices and more closely associating users with devices, software, and departments in the organisation. We like the automated reporting of usage data and the functionality that Sassafras gives us to help us with good ITAM practices.
Hamish Hamilton
The University of Waikato
There isn't one thing about this software I can point to and say that's why we use it. The whole package is magic.
Jenn C.
Mid-Market 51-1000 Employees
We have been customers of Sassafras for many years, utilizing the full AllSight suite. We find both their product and level of support to be first class… we remain confident that any time we hit a challenge or roadblock, they are always there to offer timely support…
Hatch
I think this is the third day straight now that I have talked with one of our college support folks and she started each conversation with exclaiming, "I don't know what I ever did without AllSight!".
Mary Mielke
University of Wisconsin Stevens Point
Sassafras AllSight is bridging the gap between onsite support and remote staff, allowing us to see and utilize essential data for managing our environment in one place and coordinate efforts appropriately.

Along with being impressed by the product itself (which has many capabilities beyond what we use every day), I think an extraordinary mention to the support staff is warranted. Whenever someone asks me what good support looks like (or whenever I want to tell people what good support looks like), I point to Sassafras support.
Monica Rigucci
The George Washington University
Sassafras has always given outstanding customer service for the decade plus I have been using KeyAccess. Each and everytime I ask for help I get it. Not just pointing me to the solution, but walking me through the issue until there is a resolution.
Jack Lawton
OleMiss
It's refreshing to see that a software developer actually listens to their clients! Way to go. Tell the team thank you.
David Maczynski
University of Missouri - St. Louis
You give the very best support of any company that I have ever dealt with. I am truly amazed at how quickly you always respond to questions that we have. You seem to be waiting there just to answer our questions. Your wonderful service is what any company should strive towards… and you can quote me on that.
Beverly Shepherd
University of Wisconsin
Prompt replies. Impressive customer service from Sassafras; I've come to expect no less.
Steve Hideg
Saint Mary's College

Before we started using K2, our annual numbers were just a guess. Now, with K2's reports, we save money.
Libby Lester
Martin/Williams Advertising
We really like Keyserver, and it keeps getting better.
Eric Field
University of Virginia
The unanimous conclusion of all of the staff members involved in our research and review is that KeyServer is clearly the best product available.
Rich Langheim
Ridgewood Public Schools
Your service has always been spectacular. And K2 is a rock in the midst of chaos. Keyserver has become more popular this year than I ever imagined. A tribute to its reliability and ease of use.
Rurik Spence
Colby College
KeyServer is the most flexible, resource efficient and least obtrusive software management product out there. Plus, it runs in Thin Client environments. We have successfully tested it on Windows Terminal Server and WinFrame.
Schyler Jones
Taylor Group: for IBM
Your company as a group defines what a software company should be. I rant and foam praises towards your product to anyone who will listen. You and your team continue to stand head and shoulders above any other software vendors that we deal with as far as quality of the product, quality of support, and knowledge of the product by those who do the supporting.
Robert Armitage
Carnegie Mellon University
I told the person I was helping 'just watch, I'll click send and I'll have a reply within the hour!' 🙂 You didn't let me down! I heard back from you in only about 20 minutes!
Laura Knobel-Piehl
Minneapolis Star Tribune
We love it, it's easy, and it saves us a ton of money on software. If you run computer labs, you're wasting time and money if you don't have K2.
Chris Jones
University of Oregon
KeyServer is a tool that in my view is one of the very best in software license management.
Michael Alves
IBM Global Services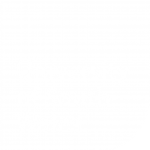 I don't think I've told you recently how fantastic your support is and how much we rely on you. You continually deliver outstanding support and never fail to exceed all the expectations that we have!
Sonia Davies
University of South Wales, UK
Thanks guys, you're the best in the business, as always.
Anonymous Customer
Upper Management very impressed with your product and your support is above and beyond!!
Jim Gribble
Texas Christian University
I just wanted to say that it has been a true pleasure to work with all of you for the past 10 or so years. Support, communication, and online documentation has always been excellent and I want to give you high kudos for that.
Retiring Sassafras Customer IT Admin at a Public University
Once again, you have made us thoroughly appreciate our decision to move to KeyServer as our software/license manager.
Dan Harris
Martin/Martin Inc.
The beauty of KeyServer is it brings together so many computers/views under one roof (single pane of glass). There are so many things KeyServer can do, it really is astounding.
Anonymous Admin
A State University
Your software is amazing. It has saved me from at least a dozen license violations with Bentley Microstation only in a year. Thanks for a great product.
Tuomo Rinne
Entisöinti Rinne Oy
I was given an overview of how K2 works – it seems very straight-forward, powerful, yet easy to navigate.
Heather Malecha
Help Desk Manager, St. Olaf College

Recently had a request to know how much downtime the Administrative keyServer has had in the past year and was able to say, "What downtime?"  Last week, installed a seat-count license upgrade for the Academic KeyServer and took both servers to  the latest release, and nobody noticed. Happy customers, happy sysadmin.
Laurie Larson
Princeton University
…there can be a distance of lightyears in the value different companies place on providing support, with scattered few companies offering a level of customer and product support which is both comprehensive and well-executed… Thank you for the exemplary support Sassafras provides.
Mary Mielke
University of Wisconsin, Stevens Point
I'm still constantly surprised that, even after many years, Sassafras is still delivering consistent, responsive and outstanding support for a consistent, responsive and outstanding product.
Software Manager
A Defense Corporation
Thank you for listening to us!! I always rave about KeyServer technical support to others in IT. It's the best that I've ever experienced.
Director
Public Research University
I always tell people here that Sassafras has the best customer service I have ever encountered.
Admin for a State University
The whole "suite" works seamlessly. It's a joy to use for any task (data/trend insights). It's an incredibly powerful tool. It just works. We're pleased by any measure.
Anonymous KeyServer Admin
Thanks for the lightning fast responses! You guys are fantastic.
Brian Cooney
IT Admin at a public university
I just saved what I spend on KeyServer with one report!
Matt Froelich
Stony Brook University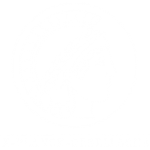 KeyServer is the biggest time saver I use to manage our hardware and software.
Thomas Helle
Max Planck Institute
It has been extremely beneficial for our computer lab statistics. We finally get a good understanding on what rooms are being used or under-utilized.
Mike McNally
Community College of Rhode Island
We rely on KeyServer; it is a core application for our operations.
Ron Szabo
Texas A&M University
Absolutely Brilliant, once again thanks for your exceptional response.
I wish every company I dealt with were as professional as yourselves.
I will certainly stay in touch.
Euan Reid
North East Scotland College
A brief note to share we upgraded to 7.4 (server) and it went wonderfully smooth. Not an alert, pause or glitch. All worked exactly as advertised (new and existing features).

Please pass along "kudos" to everyone involved with this release. Rock solid product. Home run on this release.
Anonymous
Admin for a state polytechnic university
I really appreciate the follow up and we're always really impressed with your support response and willingness to help, which seems to be a rarity nowadays!
Anonymous
Admin for a state University
I just upgraded KeyServer from 6.2 to 7.3.0.5 (a direct upgrade across 4 major versions) in the middle of the morning. Everything works and no one noticed any downtime. My compliments to the programmers and technical writers on an extremely smooth and coherent process!
Daniel McIntyre
Carroll University

What an impressive upgrade to KeyServer. The Dashboard changes it to an enterprise level system with a very attractive and user friendly interface.
Mark Noonan
Queensland University of Technology
As a long time customer (almost 20 years), the service and expert support are stellar. Amazing tool (secure, reliable, cost effective) – it's invaluable to our campus. The product just works and we would place it in our "Top 3" all time apps toolbox. The developers and owners listen closely to feedback and continually move K2 forward. Kudos on the recent upgrade/dashboards/widgets – great stuff, enterprise class!
IT Services Director
Major US University
Getting support for problems, with any software or hardware, is such a huge part of our lives. We don't stress over problems with KeyServer because we know we're not going to be waiting for 3 days to get an acknowledgement and we know you'll pull all the stops out to fix it. Sometimes it's hard to believe you have other customers (and ones much bigger than us).
Sonia Davies
University of South Wales, UK
Thank you, as always, for your outstanding support! I can honestly say that you are one of the few suppliers who are always there when we need them and you are just as eager to help now as when we first purchased the software. We really appreciate your support – you are just amazing!
Sonia Davies
University of South Wales, UK
Thank you for your information and help. You and your company have been awesome to work with.
Ryan Drown
Purdue
KeyServer has allowed our department to gain control of software distribution very nicely… it is very easy to use and understand.
Brenda Quon
Northern Telecom Canada Ltd.
Before we started using K2, our annual numbers were just a guess. Now, with K2's reports, we save money.
Libby Lester
Martin/Williams Advertising You guys have a rock solid product.
Brian Hoort
Michigan State University
Sassafras is truly a model company to work with. I know of no other company that is as responsive to users' needs and concerns.
Surajit Bose
Stanford University
Sassafras delivers the best software support period.  I really appreciate it.
David Mathog
California Institute of Technology
Sassafras is THE very best software publisher with whom I've ever dealt.
Joe Smith
University of Wisconsin
Sassafras is the best company that I have experienced for customer & technical support.  Over the past year, I am instantly connected with a knowledgeable technician who is genuinely willing to work out any licensing problem.

Usually when companies make a great product and grow in size as a result, customer support suffers.  Not so with Sassafras.  They focus on one product and support it perfectly.  KeyServer is an amazing product but its support is even better.
Tom Hammond
University of Akron
Just think it needs to be said that the Sassafras dev and support team are some of the best and most responsive I've had the privilege of dealing with. Thanks, and please extend my gratitude to the rest of the team.  Salute!
Brian Warsing
Simon Fraser University
I wish all companies had people like you and everyone else that works  for Sassafras.  There's no one on the planet that provides better,  friendlier, or more expert service.  You're one of the companies that  we love to give money!!!
Ken Rosenberry
Pennslylvania State University

That was one of the easiest server upgrades I have ever performed. You guys make some incredibly slick software.
Ben Sietsema
University of Minnesota
Thank you for all your help.  I must admit when I first emailed Sassafras about this I didn't expect much of a response based on interactions I've had with other software companies.  You and your coworkers have gone out of your way to assist in developing our solution.  I'd highly recommend you and your company to others.
David Mastny
Cuyahoga Community College
We have a 300-client license and it's one of the most important services we provide for our Researchers. Scientific software is often prohibitively expensive for individuals to buy, particularly in today's economic environment, and K2 offers us a very elegant solution. I think it's a great package – easy to install and manage, rock solid and reliable – it hasn't crashed once in the 7 years we've been running it.
Alastair Downie
IT Manager, Gurdon Institute, University of Cambridge
You have provided the best tech support I have ever experienced from a software vendor. I have been in this business for decades and I'm amazed by Sassafras Software – K2 just works and is probably the most reliable software we have in place
Chris Broome
Retired from a large technological university
With KeyServer I can provide my users with no-fuss access to all the programs we own without any piracy guilt. We love the log features for handy, accurate stat keeping on our users, and so does the department head. In over a year I never had a problem with KeyServer. It's compatible with everything!
Lizzie Z. Saltz
Stanford University Medical Center
I wanted to mention that these days, when the opposite of good customer and tech support tends to be the norm, it's always great having a team like you guys at Sassafras! So, be sure that I'll always spread the word about how good your product is and the extraordinary level of support that you provide any time there is any need for it.
Augusto Sandroni
San Diego Community College District
You and your entire crew have always been extremely helpful when we've needed it, and we will not hesitate to ask when we need it next.
Ethan Benatan
Reed College We love K2 KeyServer. The way we are able to manipulate data to discover usage patterns is awesome.
Kyle Barber
University of California
I work with the tech support people at many companies as part of my duties here. I wanted to let you know that in my experience, this kind of service is far above the norm.
Lance Gallup
(company name withheld by request)
I thank you for your assistance and the fact that someone called me on the phone and talked me through various aspects of the possible problems. Your customer service is excellent!
Steven Hendrickson
University of Texas, Austin
It is refreshing to speak immediately with someone who can answer my questions without being routed to half a dozen people. KeyServer has greatly reduced the time it takes to manage our software distribution and auditing. The reports we generate from KeyServer are critical communication tools used in management's decisions with regard to software acquisition and IT budgeting.
Robert Gerhart
Georgia Institute of Technology
You folks continue to deliver stellar service.
Ethan Benatan
Reed College
Once again, you've anticipated my needs.  Thanks!
Steve Burling
University of Michigan
KeyServer had more of the 'must haves' than any other product. It was the only tool that could offer real-time software license compliance at an enterprise level. That made it a perfect match for BBC's needs.
Neil MacArthur
British Broadcasting Corporation

We absolutely love KeyServer and would not be able to run our labs without it! The program is fantastic. And everyone at Sassafras is always a joy to work with. I have nothing but the highest praise to pass along.
Ken Rosenberry
Pennslylvania State University
We have been evaluating KeyServer for a couple of weeks now and it's a fantastic product!  Plus, your help desk has been very fast to reply to my questions each time I send email.
Shawn Rappaport
TDK R&D Corporation
The Linux software installed very easy, I'll highly recommend K2 to my other net-admin friends!
Frank Maestas
Technology Training Systems Inc
I never have trouble with your software and the people I talk to always have good information. You write software like I'd like all software to be written and you treat me like I want to be treated.
Keith Handley
Amherst College
I also wanted to tell you how pleased we are with your company's product and the latest features.  It is wonderful to just set it up and not have to worry about it.
Dennis Engholm
Iowa State University
After almost a year of using KeyServer, we are very happy with the whole thing. I have to say this is one of the greatest tools we've ever used. Not one single problem in one year!
Christian Rellstab
ETH, Swiss Federal Institute of Technology, Zurich
We're very pleased with our choice of KeyServer. We've expanded our use and rely on it heavily. We couldn't offer half of what we do without it and most people don't know it's there. We've also been able to establish licensing contracts a lot more smoothly with this in place. It's a well-respected product.
Neil Clarke
Drew University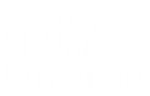 It was just stunning to get such stellar service. It is so refreshing to find a company small enough to give a darn, and big enough to be be able to afford programmers who know their ear from their elbow.
Robert Armitage
Carnegie Mellon University
It's quite impressive that it just keeps working despite my neglect.
Torii Ott
California Polytechnic State University
Thanks for making such a great suite of software.
Jim Grisham
Illini Media Company
We love your version 6 KeyServer. Putting your logs into a MySql Db was the best thing ever for us. The way we are able to manipulate data to discover usage patterns is awesome.
Kyle Barber
University of California, San Diego
When our internal auditor conducted audits of our software licenses, it was an easy process. With KeyServer he could conduct the audits in a fraction of the time, without disruption. The reports were so detailed that he was satisfied immediately.
Ken Tuley
Albuquerque Public Schools
You people rock, your product rocks.  Why can't Sassafras make all the software we use?
Kurt Watson
(company name withheld by request)
I've worked with your product now for many years, and I have never worked with a server or technology which is as simple to use and just runs year after year after year. The only thing that changes is the increased capabilities. K2's reliability, cross platform support, and incredible functionality amaze me. You all are to be congratulated.
Chuck White
US Defense Contractor (company name withheld)

Sassafras delivers the best software support period.  I really appreciate it.
David Mathog
California Institute of Technology
KeyServer is a fine piece of software. It will save us thousands of dollars this year, and is allowing us to make more informed software purchasing decisions.
Nigel Kersten
University of New South Wales, Australia
We're consistently amazed by the power and simplicity of this product. I wanted to say that, because we keep finding new things that it can do, and does do. I wish other software makers would be as concise and efficient as you. KeyServer really has been a good product for us, and we're probably not even using half of what we know it can do, much less what we don't know.
Eric Field
University of Virginia
Sassafras support is by far the best of all my 300+ software vendors.
Scott Lemm, Software License Coordinator
Organization name withheld by request
I turned the KeyServer on two years ago and I have never had to touch it again since. It just works. The program is about as easy as it can get. Setting up the server and controlling programs was incredibly easy. I had it working with programs inside an hour.

As the internal software policeman, this makes my job a lot easier. Thanks again for all of your support! I love the stats that I can gather. Very interesting to see program usage (or lack thereof). . .
Jim Davenport
Corpus Christi Independent School District
KeyServer is performing brilliantly. After a while you just forget it's there. It appears to have no performance penalties, even on the antiquated network we have here.
Anthony Gerrish
Racal Defence Electronics, Berkshire, UK
We have been running KeyServer for over two years and have not had a single problem. Let me stress this point, we have not had any problems. The product has continued to pay for itself throughout its life cycle, from client deployment and server setup to day-to-day functionality and server fault tolerance.

I use KeyServer as the benchmark for evaluating all of our corporate software. KeyServer is not only an example of what great license management software should be but it is an example of great network management software.
James Wright
VOA Associates Inc.
Share your experience with working with Sassafras