Hardware Tracking
From purchase order and procurement to salvage and disposal, track all of your IT assets through the hardware lifecycle with Sassafras.
Contact Us
Cross-Platform Compatibility
The Sassafras client program can be installed on Windows, Mac, Linux, ChromeOS, and Solaris operating systems, including virtual and thin client environments. Once connected, hardware details such as manufacturer, model, CPU, memory, free disk space, and more, are reported to the server, and an initial software audit reports every installed program.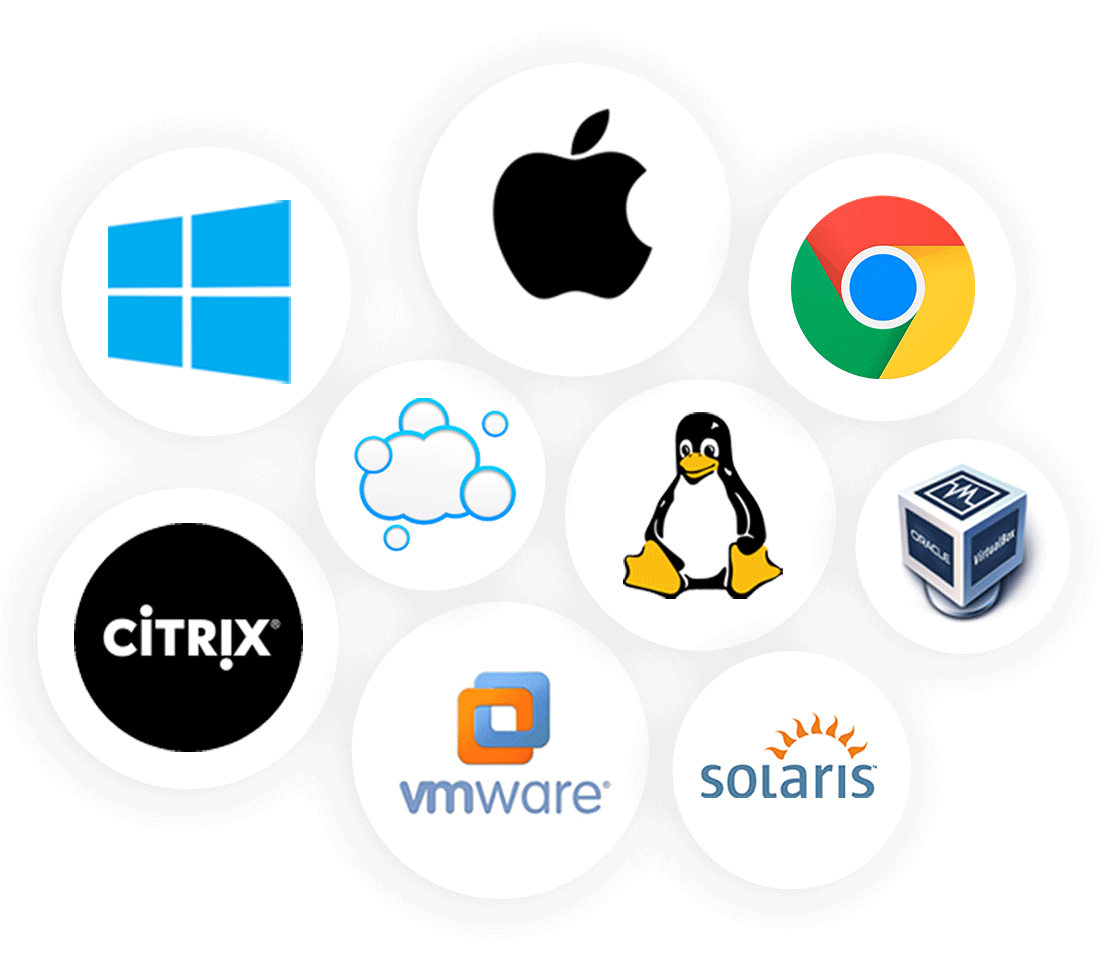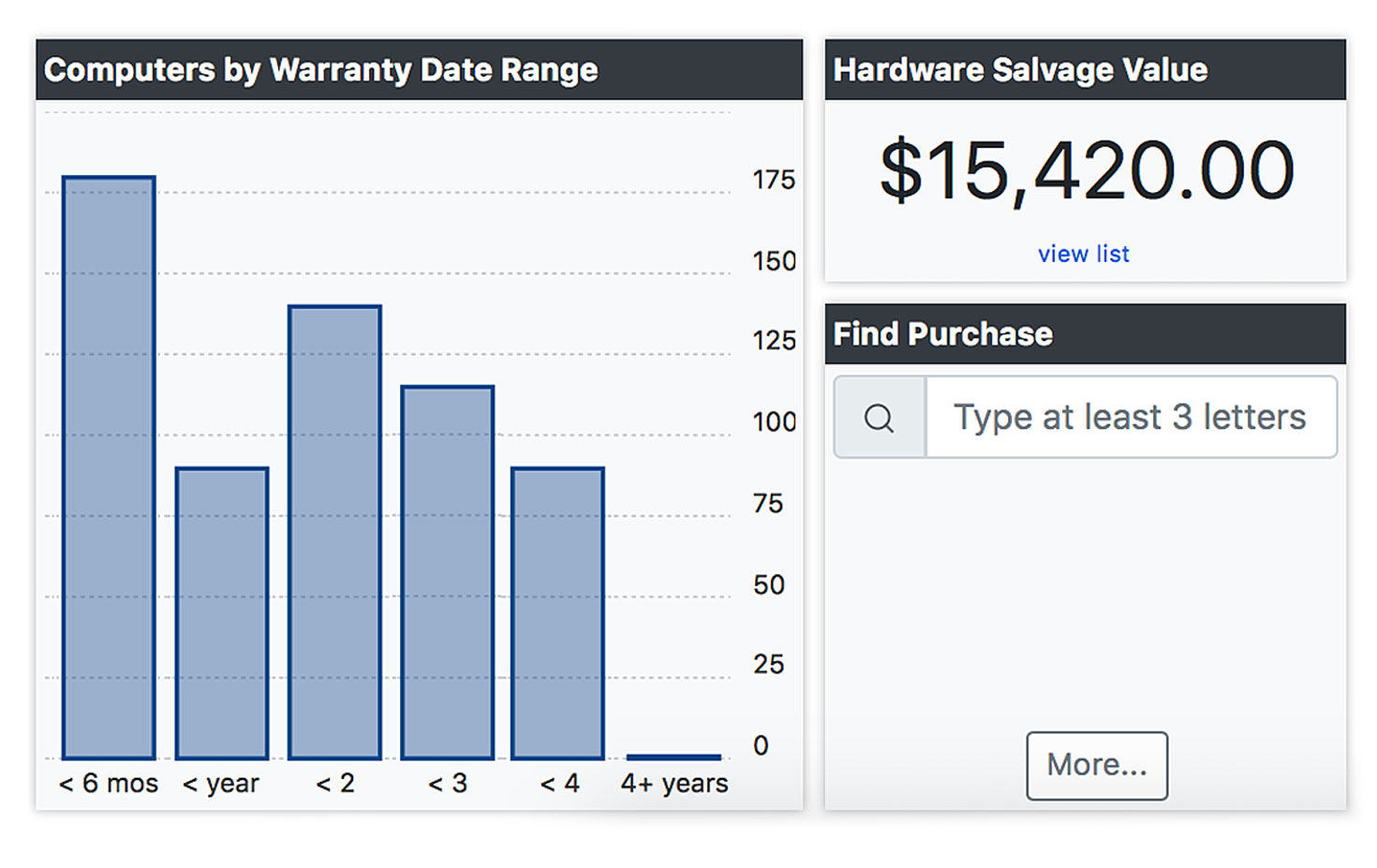 Import IT hardware pre-deployment and Sassafras automatically matches against pre-existing computer records the first time they log in. Manage locations with filters or our built-in Active Directory integration, then set, sort, manage, and filter on the lifecycle stage throughout the life of the hardware. Manage device loans with our convenient loaner pool plug-in. Jamf and Intune integrations allow easy importing of mobile devices.
In addition to monitoring and managing software usage, Sassafras also records computer usage events. The date, time, and username of every login session is recorded, making it easy to report on usage by computer, organizational unit, or user, including totals, peaks, and averages. One-click reports provide immediate access to login data for any location, while scheduled reports are emailed to a list of recipients on a regular basis.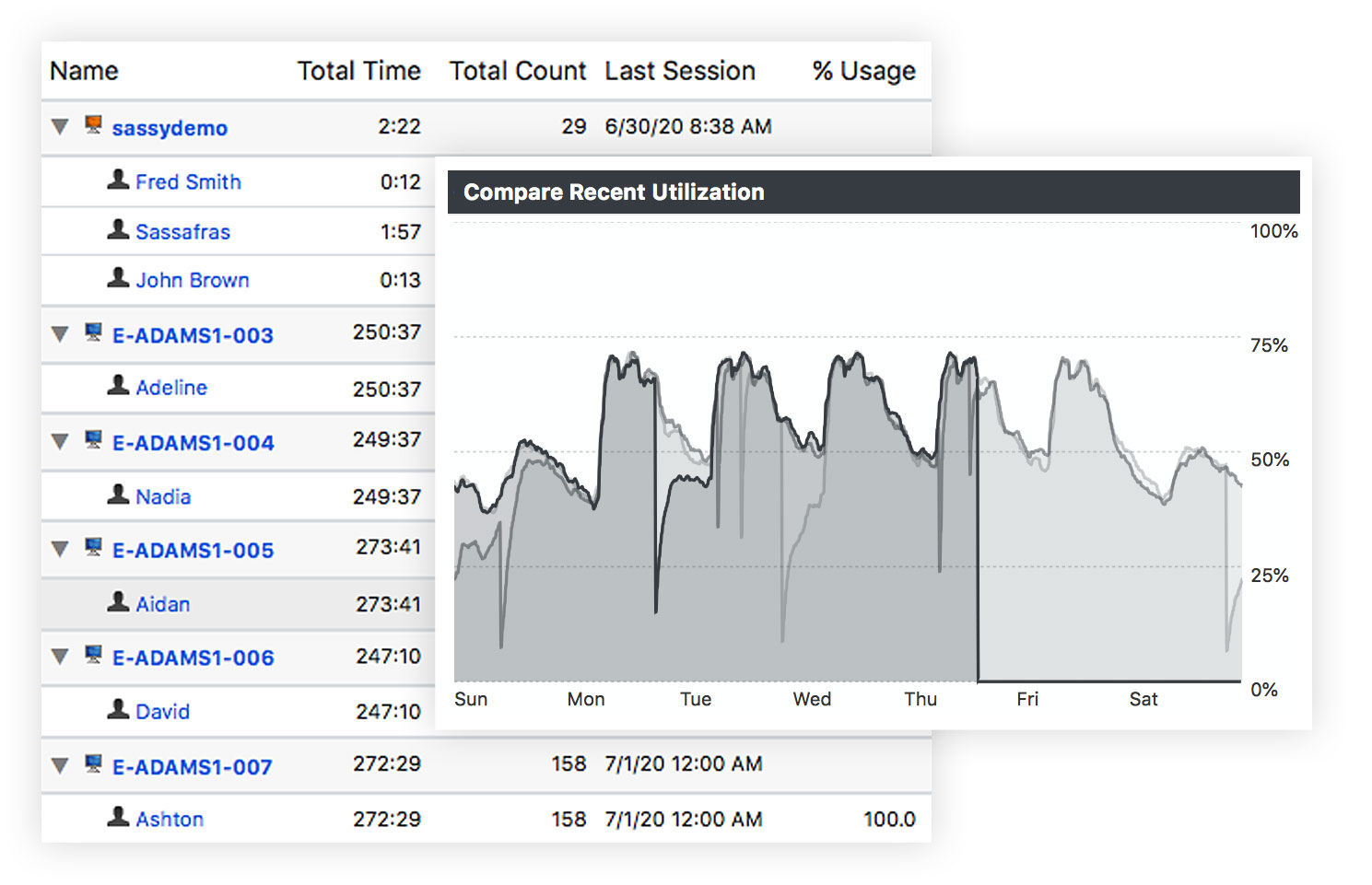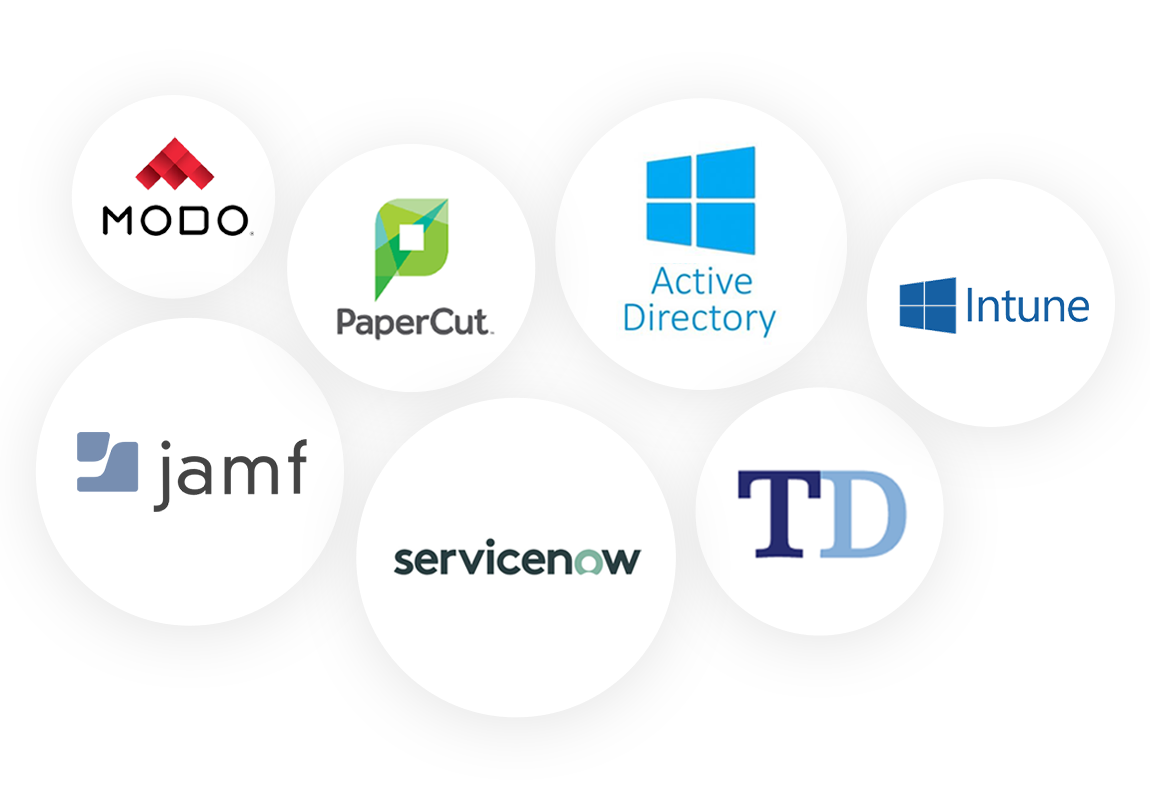 Dynamically map all or part of your OU structure into Sassafras with Active Directory integration, making computer organization completely automatic. Bring computer records and their regularly updated software product lists into TeamDynamix or ServiceNow databases with simple, official integrations. Automatically retrieve Warranty and Lease Expiration Dates from vendors like Dell and Lenovo using our free javascript plugins. And import mobile devices with Jamf and Intune integrations, or your entire printer inventory with our official Papercut syncing tool.
Three Great Products to Select From
Request a Demo
Contact us to see how these features will help you gain insight and reduce your IT Asset Management costs.