Live Maps
Sassafras' dynamic campus maps and floorplan layouts allow students, faculty, and staff to locate available hardware and software resources from a simple, mobile-ready web interface.
Contact Us
Campus Lab and Classroom Maps
Real-time geographic location maps show how many computers are available in each room. Click a location for details, including a photo, open hours, and a link to instant walking directions via Google Maps. University lab and classroom locations can also be presented in a simple list view.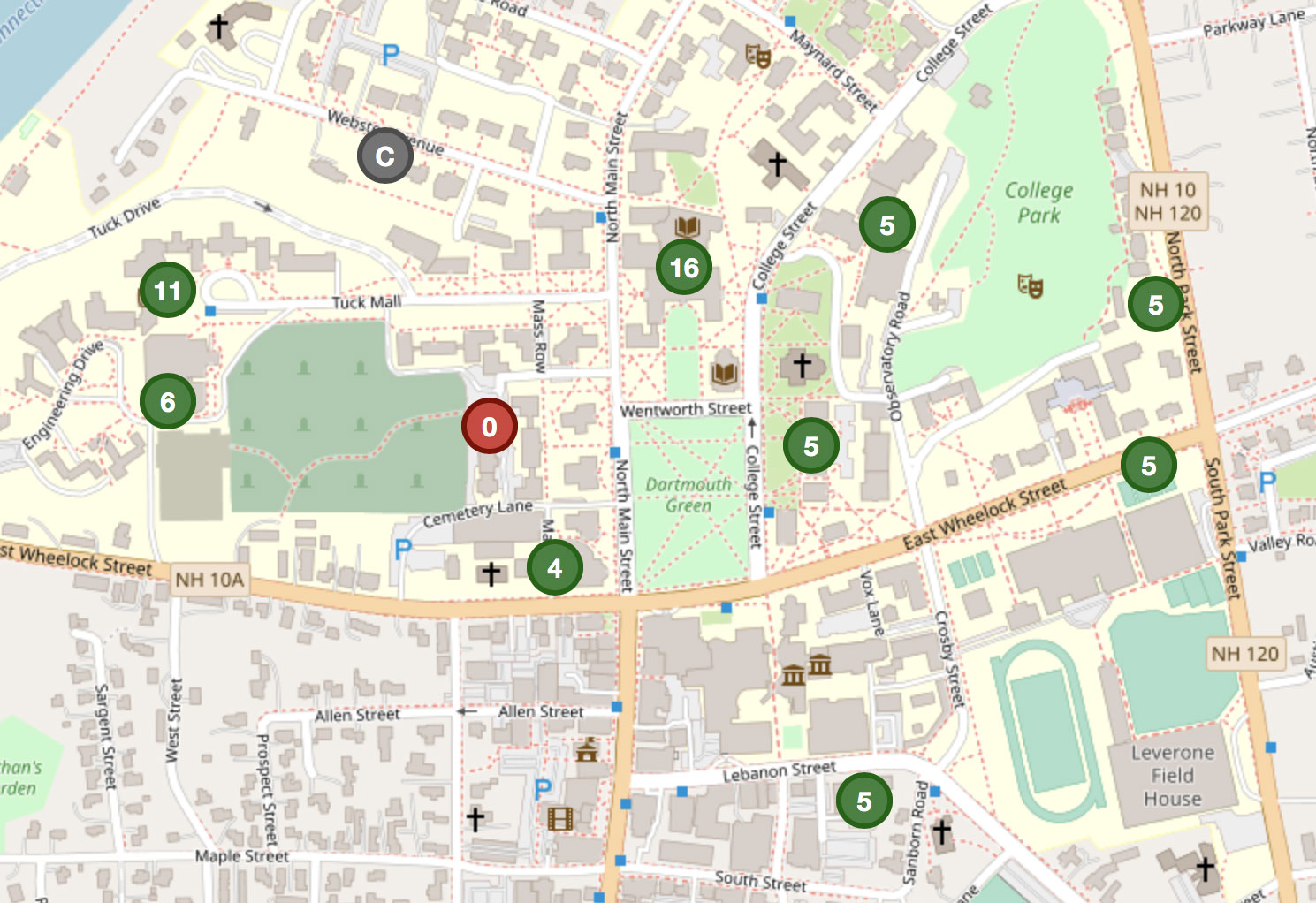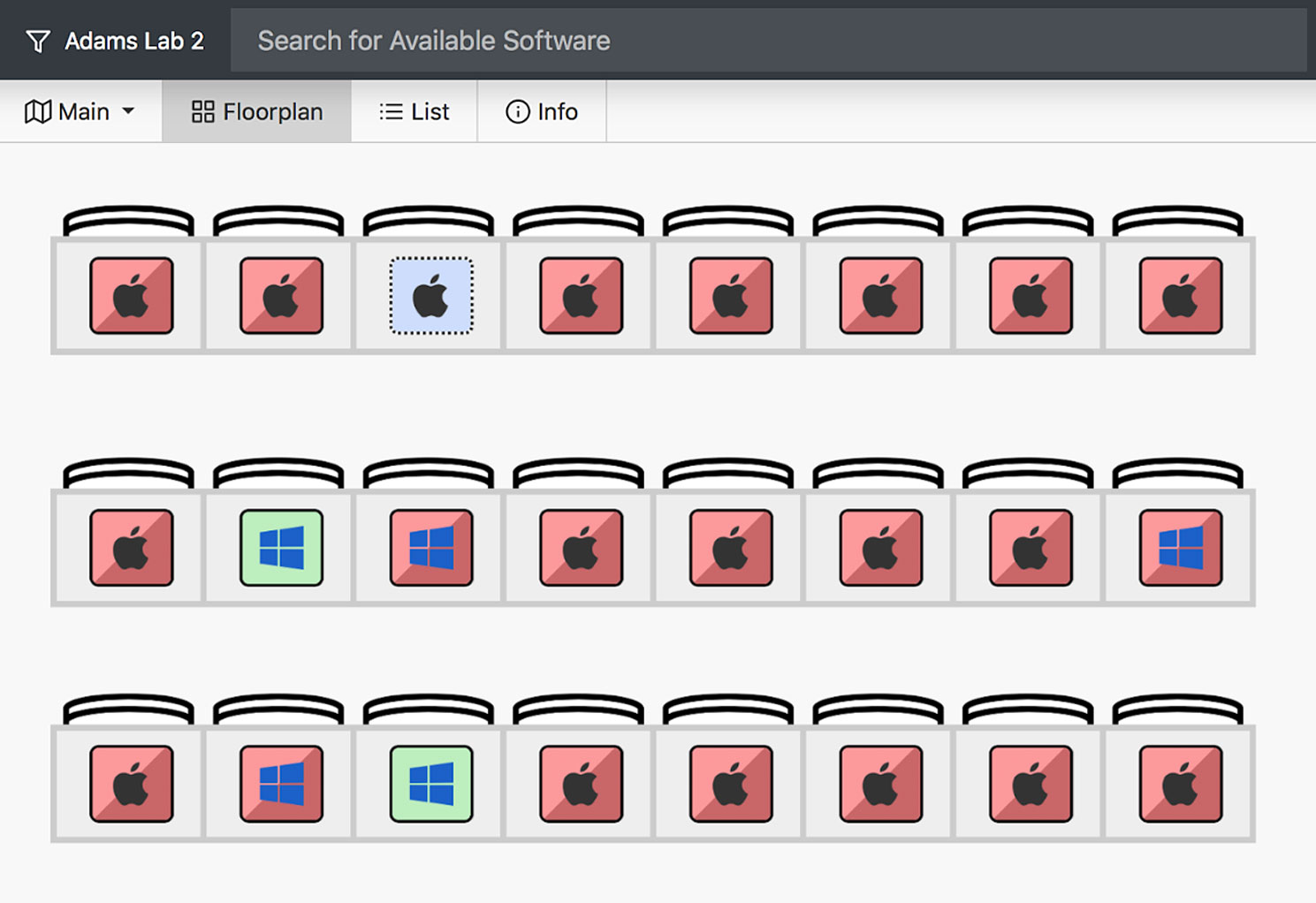 Easy-to-build room floorplans provide a real-time view of a room's current status. Green, blue, and red icons indicate computer state and OS. Click a computer for a list of installed software, and a "Connect" link for our Remote Access feature (details below). Computers in each room can also be organized into a list view, and printers imported via spreadsheet or with our official PaperCut integration.
Users can also search for specific software titles in the search bar at the top of the floorplan, or by navigating to the Software page for a searchable list organized by popularity, publisher, category, and recent.
The Demand Forecast looks back at the past few weeks to project future usage patterns for the coming week, giving college students and administrators a simple tool that makes planning easier. Adjustable heat maps show which machines are most popular, making usage patterns and user preferences apparent for smarter hardware replacement and lifecycle management decisions.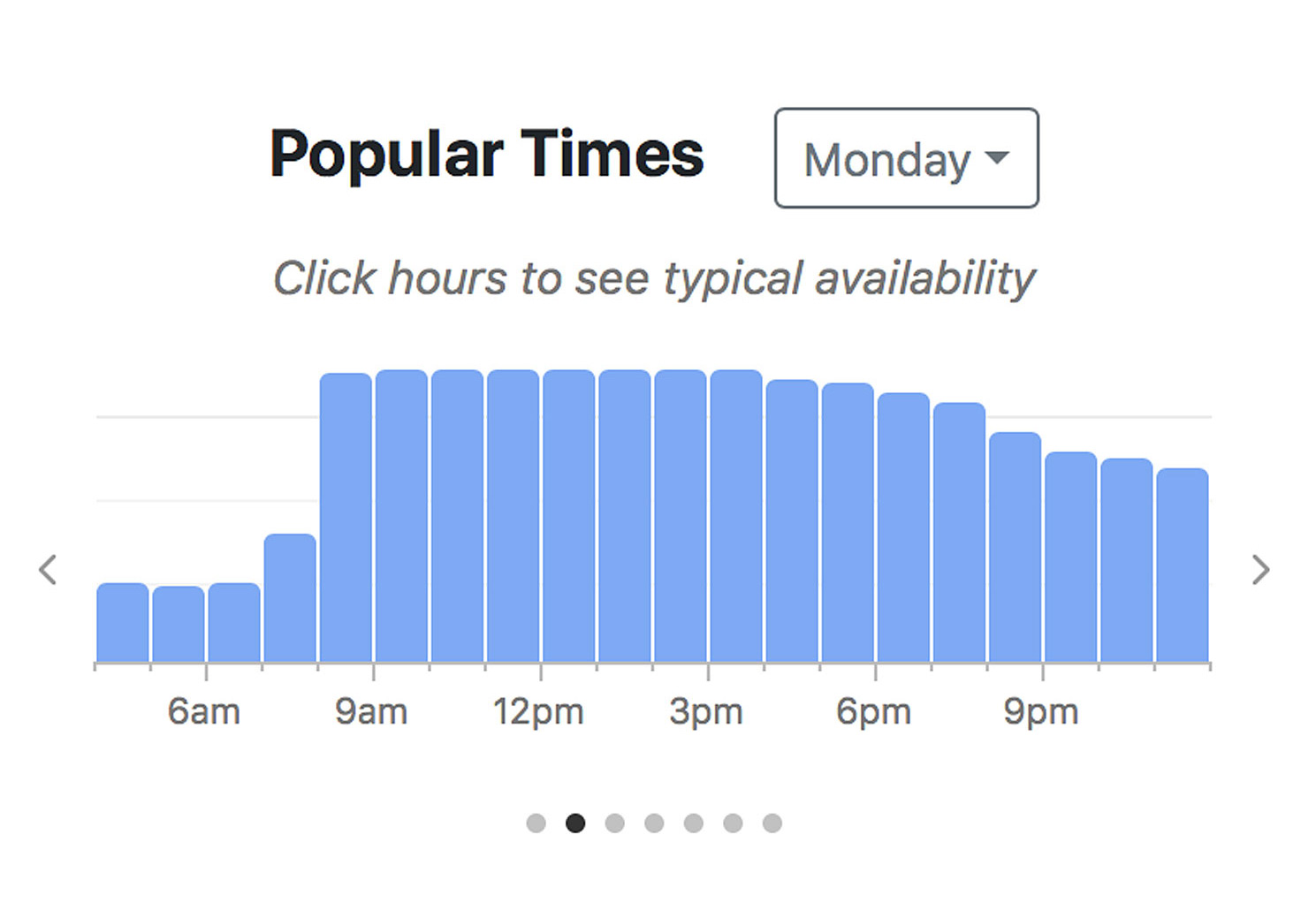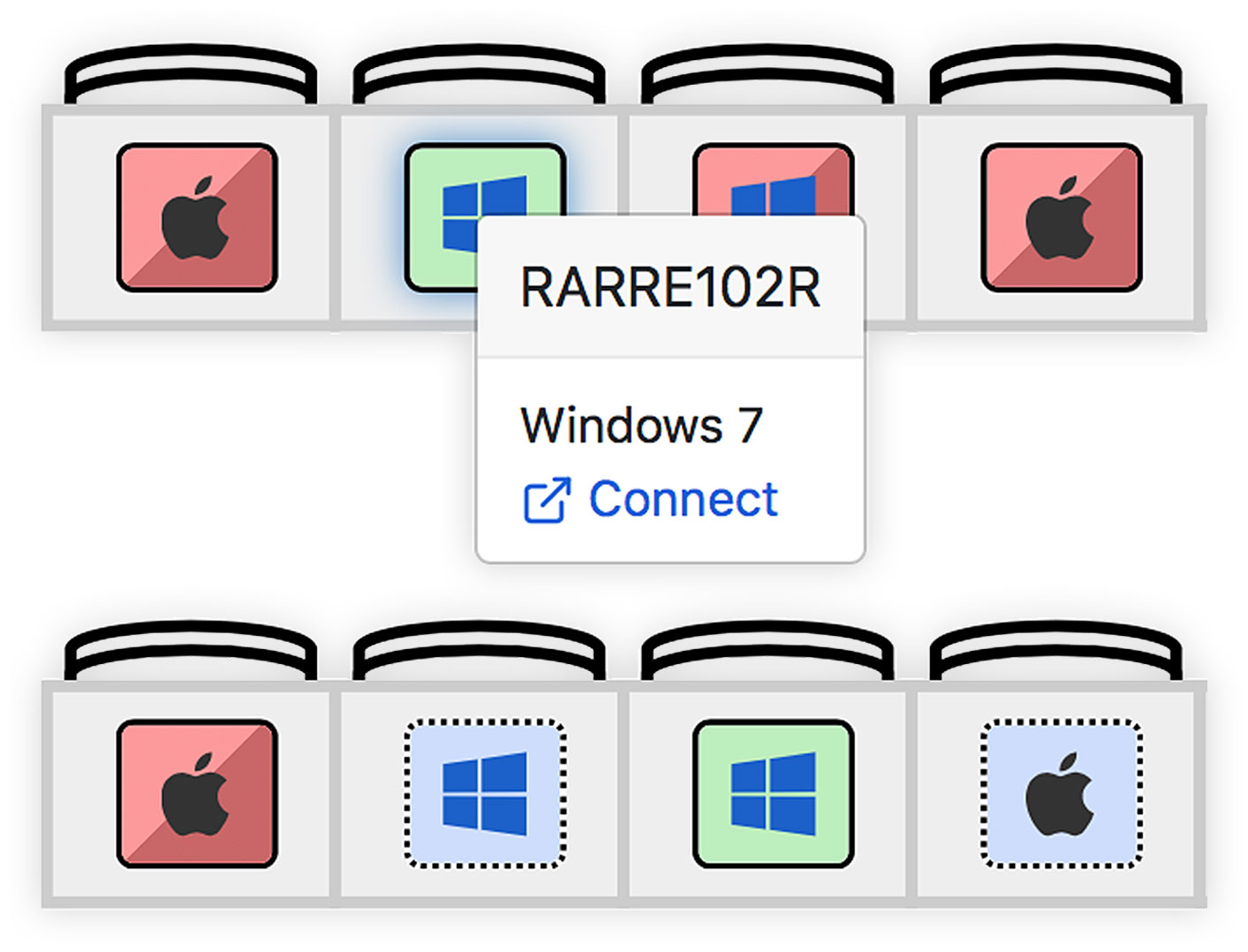 Social Distancing might not be permanent, but our Remote Access feature is here to stay. Turn this setting on, and each computer will be presented with a Connect link for customizable RDP, VNC, or RGS links, giving remote users easy access to available on-campus computers and software.
Our simple drag-and-drop interface makes generating floorplan layouts quick and easy, or you can import your own background in png or jpg format. Define the perimeter of the room with the wall drawing tool, then simply drag, drop, copy and paste desks, tables, and chairs into perfectly aligned rows. "Snap points" on each desk make computer placement a breeze, and simple, intuitive CAD drawing tools allow you to quickly create your own unique desk objects in seconds.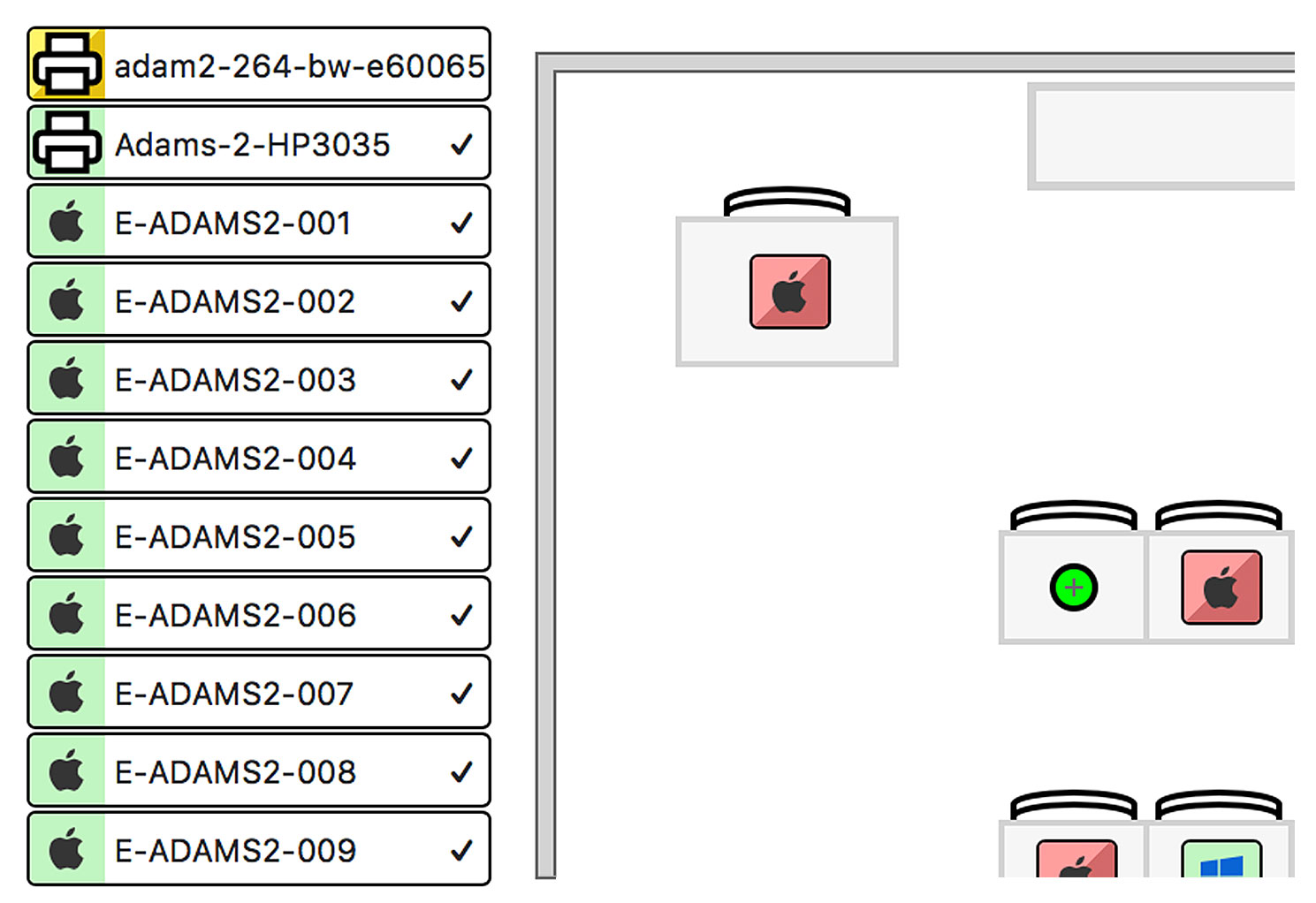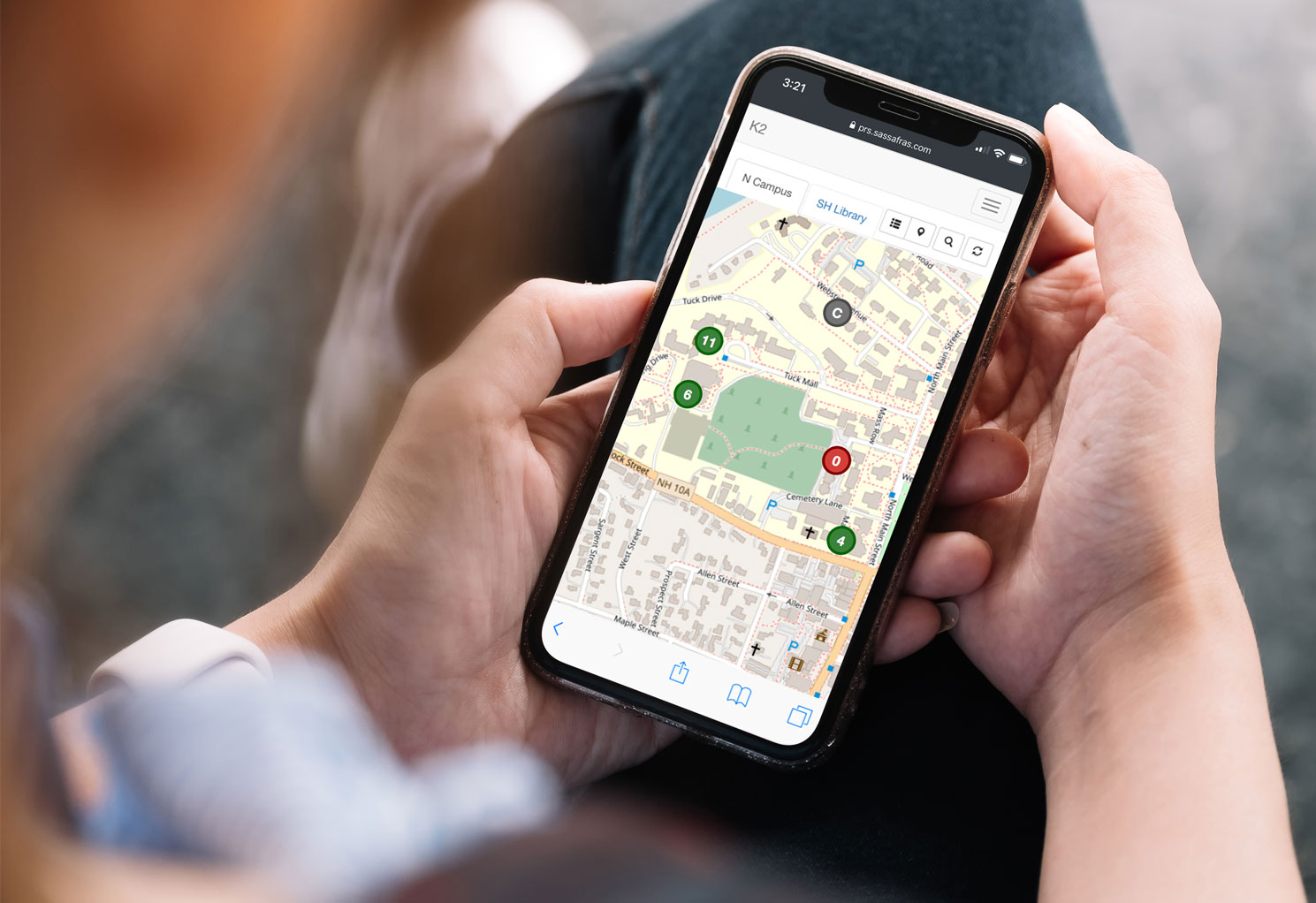 Provide direct access to students and guests via the responsive, integrated, HTML5 interface, or embed exactly the pages and information you need with well documented instructions. An official integration with Modo Labs is also available for easy embedding into a college app.
Three Great Products to Select From
Request a Demo
Contact us to see how these features will help you gain insight and reduce your IT Asset Management costs.