Taming Bentley SELECT Licensing to Reduce Costs with Sassafras K2

Bentley SELECT software licensing can be closely managed by Sassafras K2 to avoid excess usage charges in Bentley's quarterly billing statements. A K2 policy configured to track and manage licensing based on Bentley's concept of hourly usage "buckets" will prevent your organization from accidentally using more Bentley SELECT licenses than you own.
Customers using K2 to control Bentley SELECT licenses are advised to upgrade ASAP to K2 version 7.2.0.7 or better. The latest K2 components support more precise management of Bentley SELECT licensing as explained in the technote, Managing Bentley SELECT Licensing. The technote provides configuration guidance and includes some detailed examples of how Bentley product "usage" is reported. An analysis comparing Bentley's "usage" to actual launch and quit times demonstrates how a properly configured Lease Policy can be used to reduce the risk of quarterly overage charges.
Previous Sassafras blog posts have described the basic behavior of Bentley SELECT licensing, but the technote referenced above has more complete and up to date information. It explains the special suffix, [+11], that you see added to the Policy name in the sample configuration below: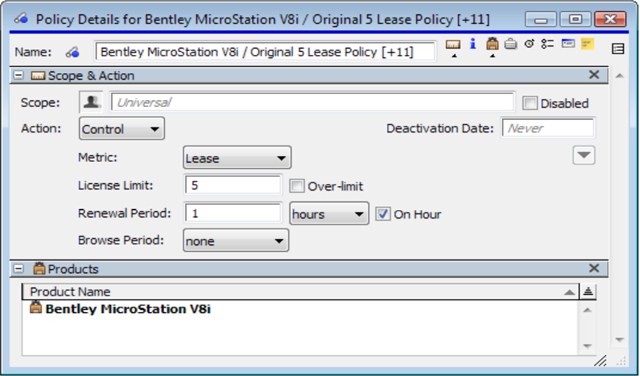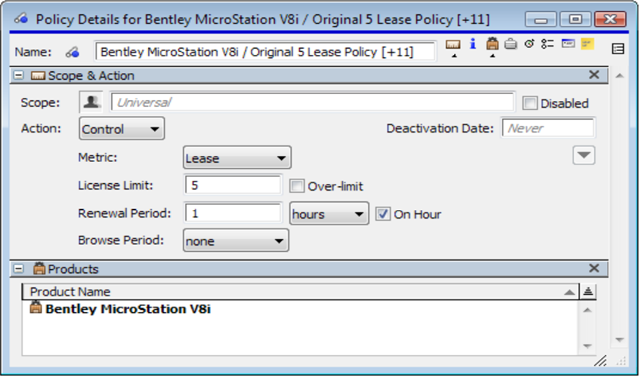 While K2 versions prior to 7.2.0.7 have been able to significantly reduce Bentley overage risks, the latest version is better able to prevent certain uncommon cases from contributing to a quarterly usage overage.