KeyServer Fundamentals Video Training Course

We've heard it a thousand times: "We don't need SAM anymore because Adobe and Microsoft went to the cloud and we just buy site licenses for everything now." In other words: "We can't win." But in our opinion, now is not the time to surrender and "pay them what they want." In the age of cloud- and subscription-based licensing, Software Asset Management is more important than ever. It's not just about keeping track of what you have; SAM is about buying only what you need.
We believe that there is only one way to combat the data and research publishers use to figure out the most profitable licensing models: 
collect your own data, and arm yourself to the teeth with it during your next contract negotiation
. That's why, in this "back to the basics" training course, we're going to walk you through everything you need to know to properly configure your KeyServer for collecting the most helpful usage data for your next big renewal.
Network Organization and Hardware Management 
And because SAM starts with HAM, that's where we'll begin. Unless your KeyServer computer network is well organized and division management is automated, your usage data may be hard to untangle, and you'll probably spend way too much (or not nearly enough!) time dragging and dropping machines here and there for maintenance and/or hardware refreshes. So, in the first video in the series, we're going to help you organize and automate your computer management system. You're going to learn:
Hardware Asset Management

Computer Details Window
Custom Fields and Column Arrangement

KeyAccess Login Types

Dedicated vs. Leased
Dormant vs. Excluded

Division and Section Management

Active Directory Integration
Filters with Actions (i.e. Rules)
Sections

Hardware Usage Tracking

KeyConfigure Hardware reporting
KeyReporter Hardware reports and Dashboards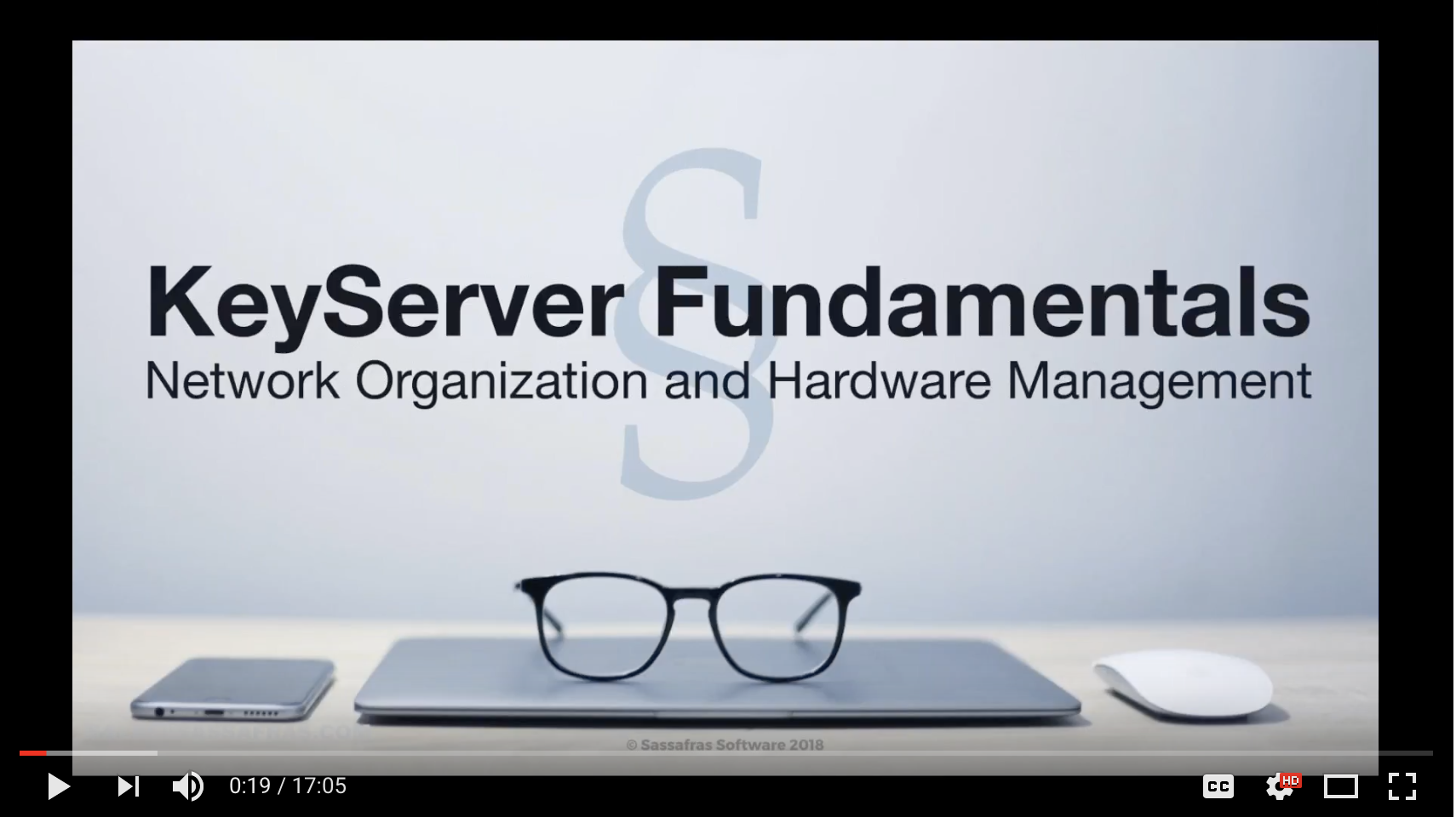 Software Usage and Entitlement Tracking
If you're going to effectively track software usage in the age of cloud and subscription licensing models, you not only need to make sure that your hardware is properly organized into appropriate divisions, but you also need KeyServer Software policies properly configured to gather the data you're looking for. Therefore, in our second KeyServer Fundamentals training video — Software Usage and Entitlement Tracking — we will be taking a closer look at Programs, Products, and Policies in K2 KeyServer. During this session, we'll cover everything you to know to track installation and usage of every software product on your network, including:
Programs vs Products

What's the difference?
Product Recognition Service (PRS)
Manual Product Definitions

Audit Reports


What is installed, and where?
Unmanaged Products
Product Suggestions
6.x Logged Product

Policies: Usage Tracking and Software Management

Policy Types: Observe, Manage, Deny
Policy Scope and Set-up
License Metric and the Impact on Launch and Usage Stats
Purchase Records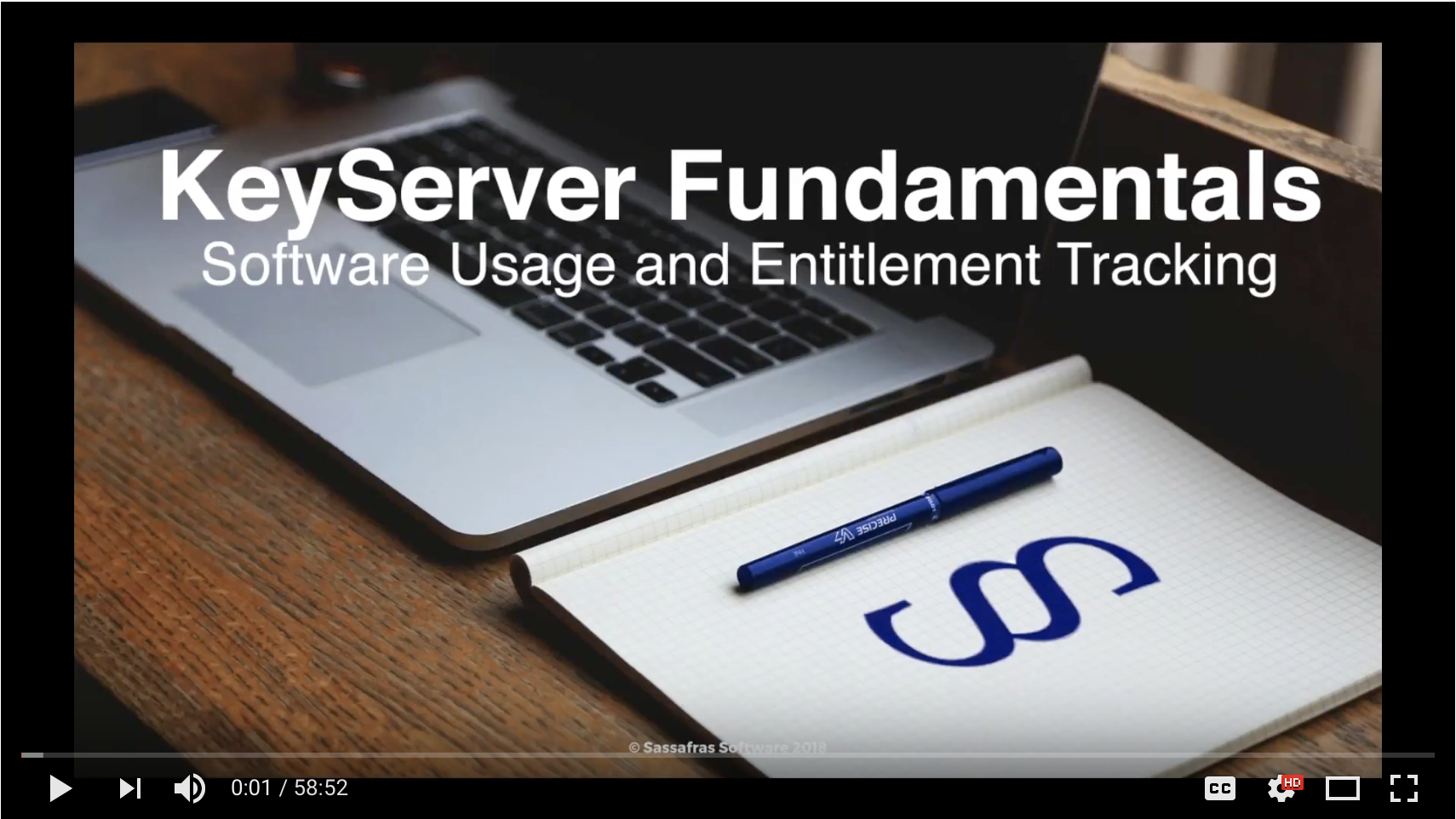 Thanks for watching the first two videos in this training series. Check back here for the next videos as soon as they're available. In the mean time, if you are interested in implementing KeyServer's Computer and Software Lab Availability Maps, check that out here: 
Lab Computer and Software Availability Maps in K2 KeyServer
Register for the third webinar here: KeyServer Fundamentals: Reporting Strategies and Objectives