There's no need to double-check the address bar. You're in the right place. Sassafras Software is now just "Sassafras." We have a new logo. And that's just the beginning.

Change is on the way. In the coming weeks and months, expect to see a new website, with new product offerings, and if you haven't already seen all of the changes we've made to KeyServer in the past year, go ahead and do that now. Our product is now the best Hardware and Software Inventory and Usage Manager in the industry. Now it's time to update our brand image to reflect the work we've done.
Sassafras is more than Metering. More than License Management. Sassafras is Hardware and Software Inventory. Sassafras is Detailed Usage Tracking. Sassafras is Optimized IT Asset Budgeting. Sassafras is Lab Maps and One-click Reporting and Custom Dashboards. Sassafras is Your Whole Network, in a single pane of glass. Our new logo reflects that.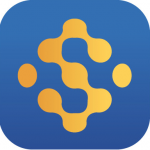 The new icon was designed to connote connections. The connection between you and the data you need to make informed IT investment decisions. The connection between your users and the computers and programs they're looking for. The connection between our customers and our award-winning support services.
One thing the logo does not represent is new management. Or higher prices. Or nasty surprises. As always, we will continue to put your needs first, and every new change will be made with your interests in mind.
We're implementing these upcoming changes in phases, giving you the best of what's new as soon as possible, just like we've always done with new product features. So, you'll probably continue to see our old logo here and there while we're "under construction." Please let us know if you have any ideas or suggestions along the way.
And we'd love to hear your feedback on the new logo design. Email us at sales@sassafras.com to tell us what you think.
New Ideas. New Options. New Connections. The all-new Sassafras.