Adobe CC 2020 and Sassafras Product Families

Now that Adobe Creative Cloud 2020 has been released, it's time again to update your Adobe policies in Sassafras KeyServer. There are many ways to configure KeyServer to manage or track usage of Adobe products, but ever since they stopped offering concurrent use licensing, a common configuration is to have a single policy that simply monitors usage of all versions of Adobe CC.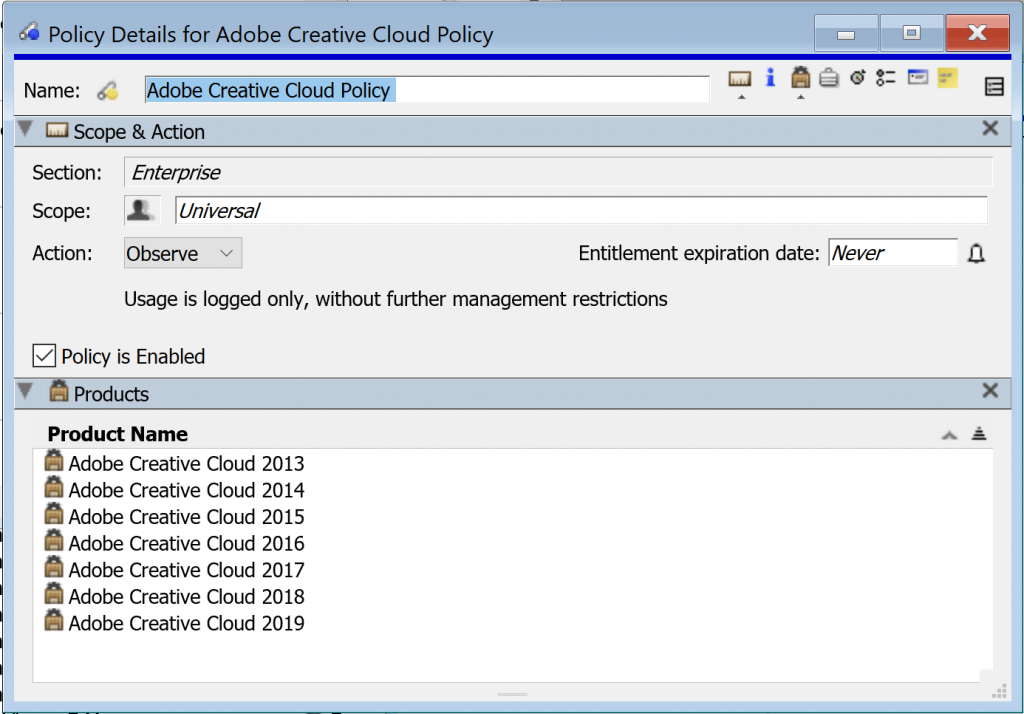 If this is your current configuration, then, at a minimum, now is the time to add the 2020 Adobe CC definition to your policy to make sure you to track all components of the 2020 release from the moment they are installed. If you've upgraded to KeyServer 7.6 however, there is a new option to consider that will keep you from having to perform this exercise next year, and it's called "Product Families."
Product Family definitions are brand new, automatically updating product groups, listed along with other product definitions in the Products Window, that contain all editions of a given product. You can identify them by the new 4 square product icon, and when you open one up you'll see that it contains the standard definitions for all prior versions of the product.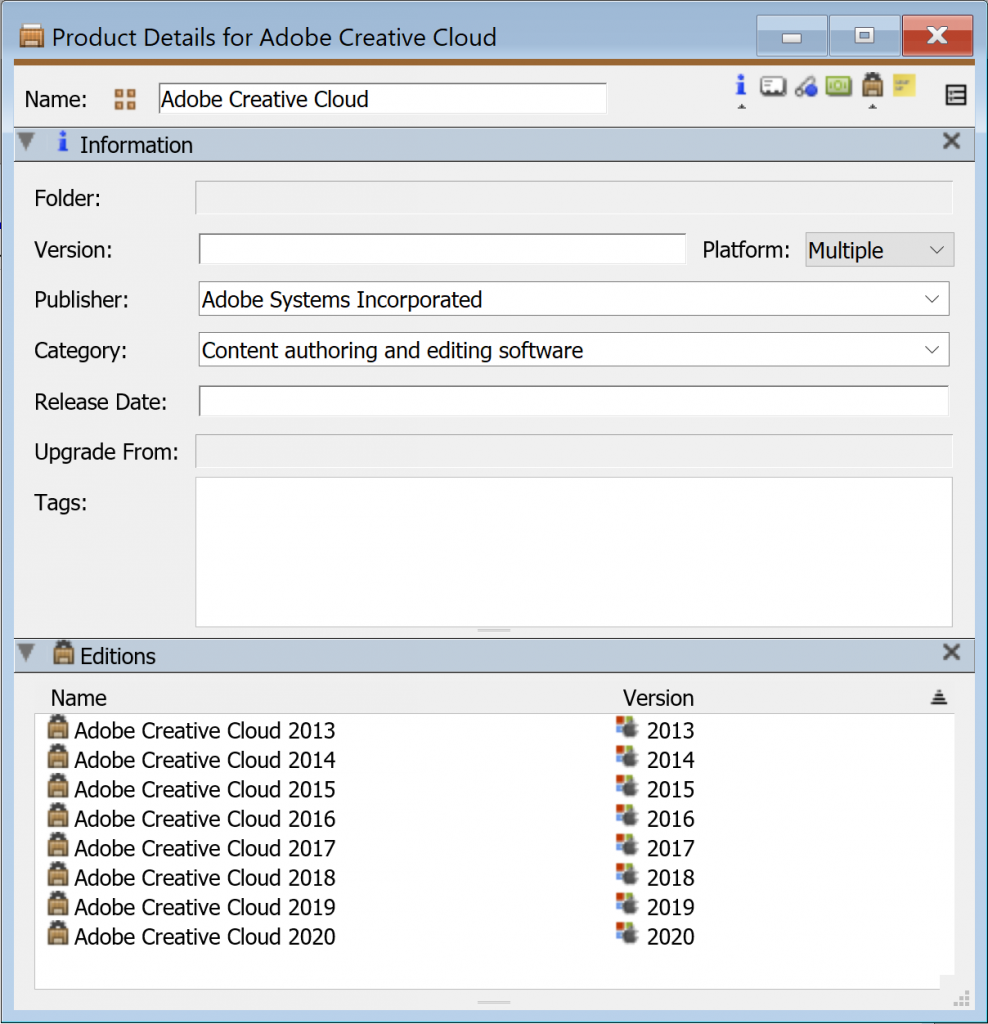 The best part about the new product family definitions is that they will be automatically updated each year when the new version of each product is released, so any policy that contains a family product won't need the new edition manually added to it every year (or virtually every month in the case of web browsers).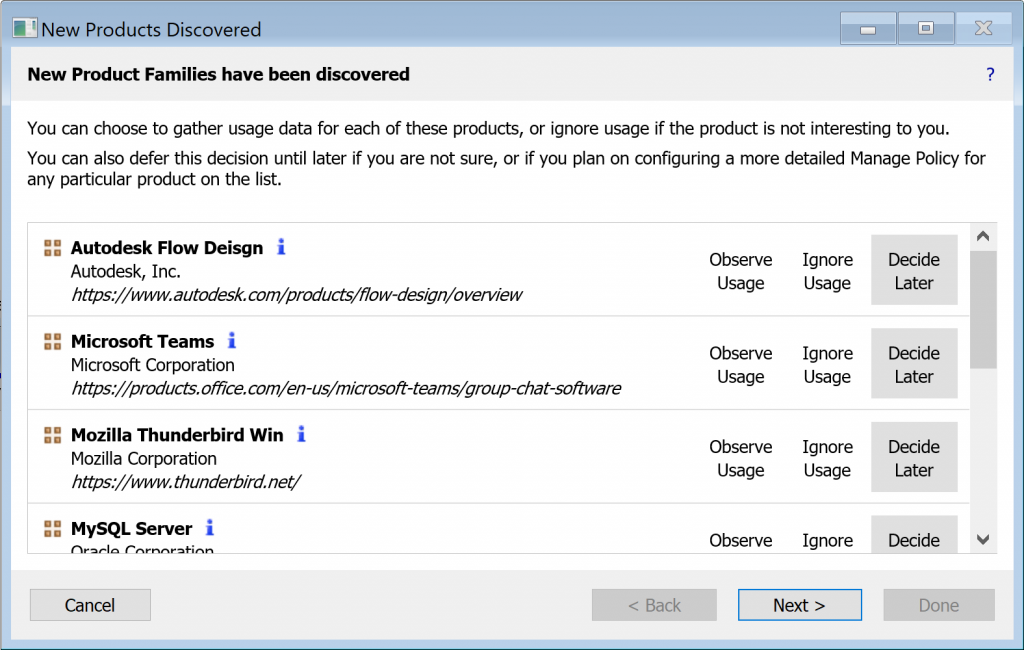 Product families are perfect for easy usage gathering of software licensed by subscription, and the new Family Policy Wizard automatically prompts you to decide for each newly discovered family, so configuration is as simple as possible. Individual product editions may still be appropriate for any permanent entitlements.
If you already have a single policy observing usage of Adobe, simply swap out the standard product definitions for the new family definition, and you're all set. If you have more than one policy associated with Adobe CC, you might want to consolidate them, add the family definition to just one of them, or leave them as they are. If you have questions about policy priority hierarchies that determine which policy is used for different products or computers, feel free to reach out!
And don't forget that just because you are managing multiple products under a single policy, that doesn't mean you won't be able to access usage data for each product or component application separately. While policy level-usage reports will aggregate usage for all products managed under each policy, product- and program-level reports will break usage out accordingly (product reports can also display family level usage).