We are pleased to announce the launch of our redesigned website. Perhaps you have already noticed it over the past month or so – we hope you like it.
This is the 4th major redesign we've done. For your amusement, here is a screenshot of the earliest snapshot in the Wayback Machine, from 1997 – which is as far back as they go: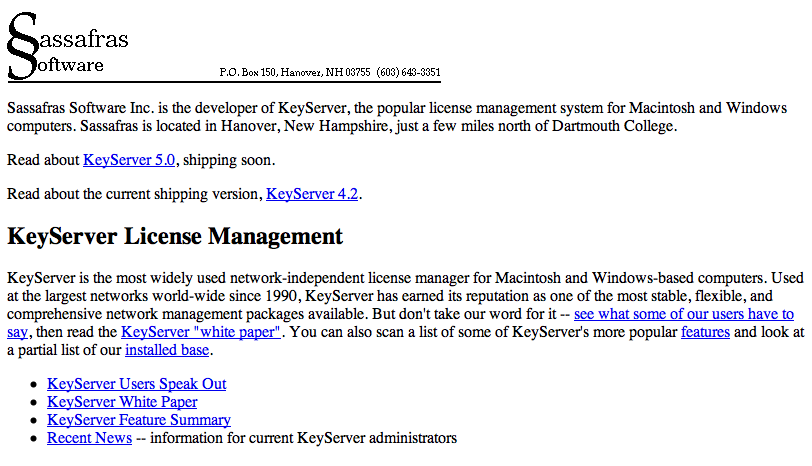 We've certainly come a long way since then! With our latest redesign, we have:
Made pages easier to find and easier to read
Made it easier for you to stay informed of new information and articles. To the right, you'll see an email subscription form as well as social media links. Choose your favorite(s) and keep up to date!
Allowed commenting on articles. As always, a "real person" is just a phone call or email away, but don't hesitate to start a conversation in comments
Simplified Social sharing. You'll see "share" buttons at the bottom of each post – use them whenever you want
We hope these changes have made our website a more valuable resource to you.