K2 – KeyServer & KeyAuditor includes a software Product Recognition Service (PRS) which automatically analyzes the software discovered on computers within your organization and provides relevant product details for use in license management, software optimization, and cost reduction.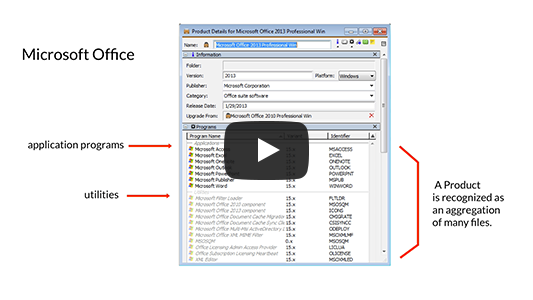 Automatic Product Discovery
A variety of software product "footprint" data gathered from computers in your organization is compared with product data from the cloud based Product Recognition Service. Appropriate products are identified – not only the exact products you have installed but also related products such as overlapping suites. These product definitions can then be used directly for configuration of management policies as well as for more advanced Software Asset Management (SAM) processes such as licensing optimization and cost reduction.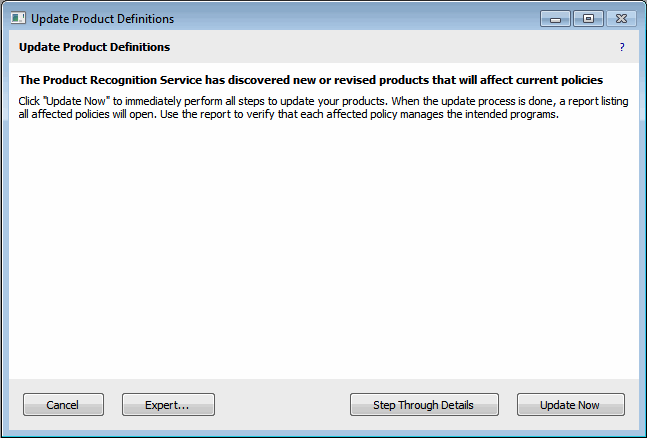 Automatically Receive Software Product Updates
Once you have activated PRS, your local configuration will be kept in sync with product definitions in the master catalog on the Sassafras cloud server. A nightly process checks for new products and updates to keep your local configuration up to date.
Search for Additional Products
You may also search for additional software product definitions even before the products have been installed onto computers in your organization. You may import new product definitions when you enter software purchase details to K2, or when configuring management policies to take effect once software is installed.
Data Submitted for Use in Future Definitions
Software product related data is submitted anonymously to K2's Product Recognition Service. This data is then aggregated with data from other organizations and analyzed to form the basis of future product definitions. Any newly created product definitions which are relevant to your organization will be automatically downloaded into your configuration as soon as they are available.
Easily Report on Installed Products Without Manual Configuration
K2 employs sophisticated software discovery methods that analyze data from many sources, including; numerous file properties, installer receipts, ISO/IEC 19770-2 Software ID tags, MSI information, Add/Remove program entries, and many other system variables. K2's automated analysis of this complex matrix of data lends to highly improved accuracy without burdening the software administrator with constant manual tasks to stay up to date. K2 does not rely solely on fragile registry entries or lists of known file sizes in need of constant amendments.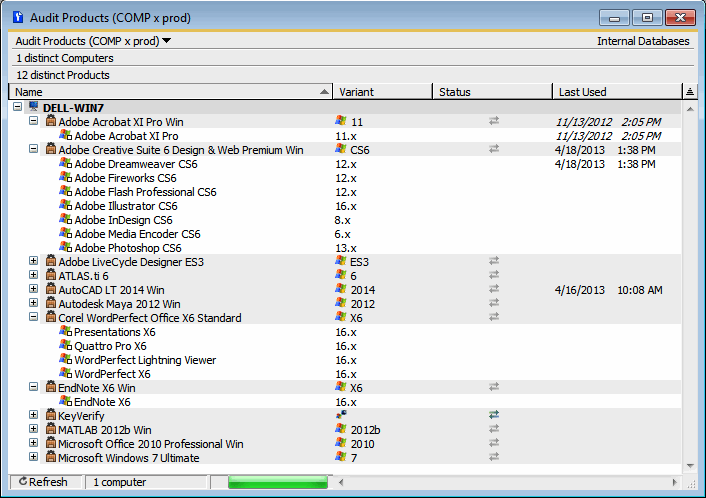 Manually Define Additional Products
If a product definition is not yet available in K2's Product Recognition Service, you may use the New Product Wizard to guide you through product creation and association with appropriate programs. You are never forced to wait for Sassafras to publish product definitions.