New Report Export Filetype: xlsx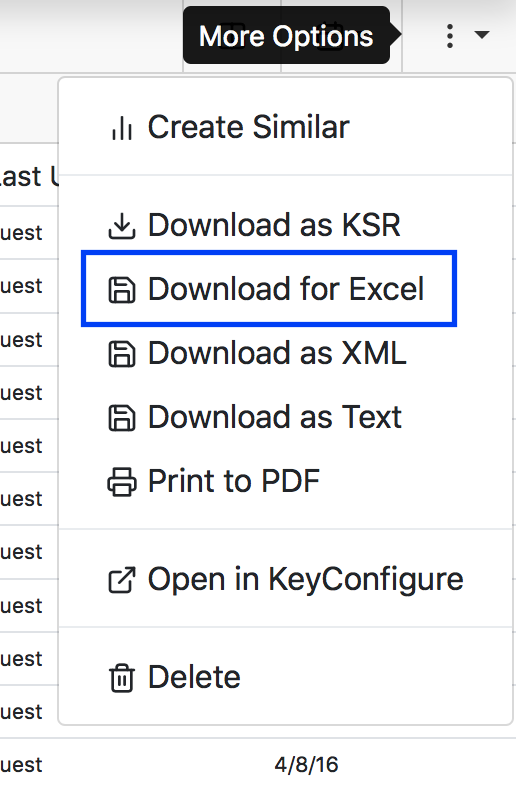 Easy to overlook changes were recently made to the download menu in KeyReporter. The menu has been restructured, and a brand new option has been added for downloading reports in the xlsx file format. In addition to Microsoft Excel,  xlsx files can also be opened in other spreadsheet applications, such as Numbers (Mac) and LibreOffice.
Some pre-existing report filetypes will now convert time fields to "raw" seconds, making it easier to manipulate the data in other databases and data visualization tools (like PowerBI). However, in the new xlsx filetype, times remain in the standard hours:minutes format—and because the associated "cells" (in Excel) are also formatted as "time" units, you can easily change them to another time display option.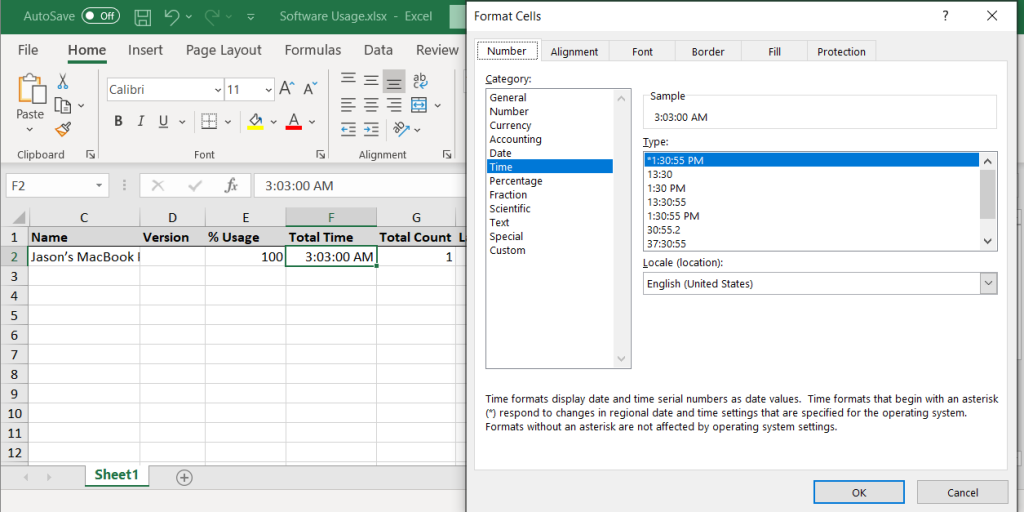 Because Excel cannot display nested data the way many of our login and usage reports do in KeyConfigure, new columns are inserted with top-level data recorded on each row. As a result, summary rows in KeyConfigure reports are missing entirely in Excel exports. If you want to retain the summary row, export to another format, such as txt or csv, which can also be opened in Excel (though time fields may need to be converted from seconds to hours:minutes). Compare images below.
For more information about creating, running, and exporting reports in KeyReporter—such as scheduling or emailing reports—refer to our documentation page 
here
.