Sassafras Software has been recognized by the world's leading IT Asset Management associations with the highest levels of professional recognition in the IT Asset Management industry.
---

Best Asset Management Solution: K2 – KeyAuditor & KeyServer
K2 was named the Best Asset Management Solution in the 2010 CODiE Awards competition. This prestigious award was presented to Sassafras Software by the Software and Information Industry Association (SIIA) after extensive evaluation and testing during the industry peer-review process.
---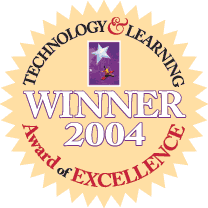 Outstanding Product of the Year
Technology & Learning magazine recently honored K2 – KeyAuditor & KeyServer with an Award of Excellence as one of the outstanding products of the year. The "Awards of Excellence" honor is a prestigious 22-year-old recognition program from Technology & Learning magazine, the number one publication in educational technology. Winners of the 2004 Technology & Learning Awards of Excellence were chosen by more than 30 educator-judges who tested products for use in computing labs.
---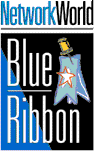 KeyServer awarded Network World Blue Ribbon.
"Unlike any other product we tested…"
"Unmatched client and server support…"
"Superior control, quick installation…"
"Your best choice for software metering…"