Availability Maps in KeyReporter

It can be hard to find the time to explore all of K2's functionality, or to get around to taking advantage of a feature even after realizing its value. One very useful feature that may have been overlooked is "Availability Maps". This feature was added first in 7.2 as part of the KeyReporter web functionality, and has been refined and improved since then.
The basic idea is to provide a graphical map of labs or other facilities that shows availability in real time. Specific computers in the lab are displayed with graphic symbols indicating whether the computer is powered on and whether a user is currently logged on. A student can look at a page on the university web server or kiosk to see which labs are open and whether there are any computers available.
The K2 administrator can edit maps to place computers as needed, add simple shapes like boxes, and a background image showing an accurate lab layout can be added. Here's an example of the result – you can see how useful this is for a kiosk.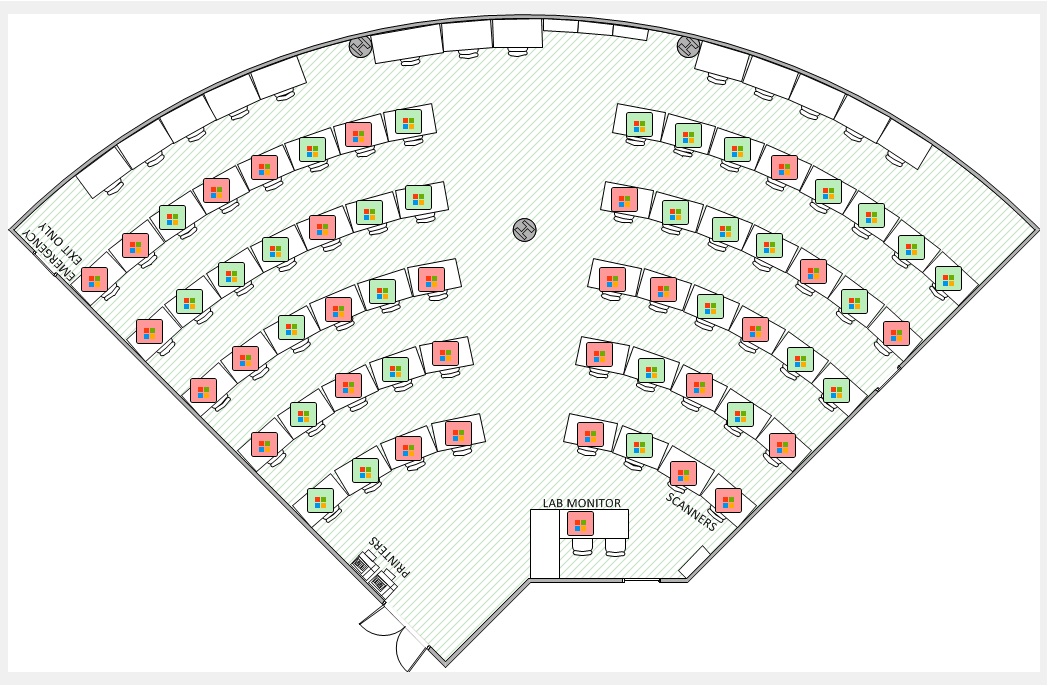 These maps can also display information about open and closing hours, as well as installed software on each computer. Here's a simple map showing those features: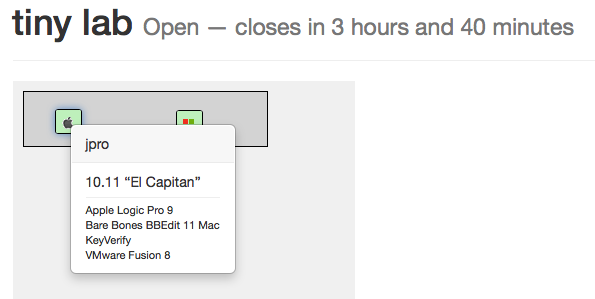 For further documentation, see the Availability Maps documentation. You might also want to Embed KeyReporter elements in other pages.
It should be noted that Availability Maps are useful for end users. If you are looking to get historical Login data and statistics on your labs, there are many reports available to K2 Administrators to do so. Read our recent post about New Login Reports in particular.
Availability Maps can be very useful for organizations running public labs. If you haven't taken a look at this functionality you should try it out!