New Admin Authentication video

K2 allows you to manually configure multiple administrator accounts, each with customized privileges. Account login names and passwords can be defined internally but many sites have found it convenient to let Active Directory or LDAP manage these account credentials centrally. This enables a KeyServer administrator to use name and password credentials that are already defined in your existing authentication system.
We have recently added a short how-to video to the Admin Authentication documentation that details the necessary steps you must take to configure external authentication for K2 Administrators. Watch the video below.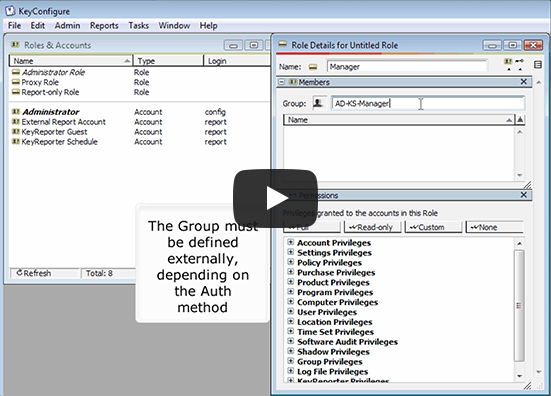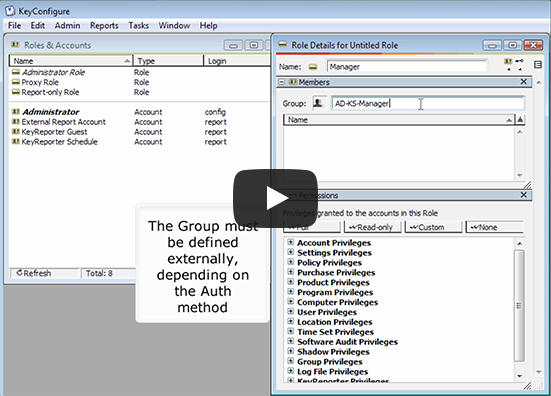 A brief summary of the steps:
Use "Admin Authentication" from the Admin menu to select and configure the appropriate authentication module
In the "Roles & Accounts" window, create at least one Role and specify a valid user-based Group as defined by your external authentication service
Make sure you do NOT create an Admin login account internally within KeyConfigure that uses the same name as an externally defined login name – a conflicting internal login name would simply take precedence
As always, don't hesitate to call or email us if you have any questions or encounter any difficulty.